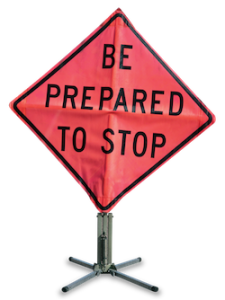 OAK CREEK, Wis. – February 4, 2015 – NeoBrake Systems, Inc., a leading North American heavy-duty brake remanufacturer, announced the launch of their redesigned website (NeoBrake.com), featuring the company's rebranded corporate identity, brand voice and complete brand story.
"I've been in the reman brake business before the industry knew what it was," said NeoBrake owner Rick Ballew. "It's time we got the word out so customers can make better informed decisions on the quality of friction material they're purchasing today."
In its new iteration, NeoBrake.com offers visitors a comprehensive look into NeoBrake's founding, formulation philosophy, and global pursuits—beginning with formulating asbestos-free friction material that performs as near as possible to the old standard but now discontinued asbestos brakes.
"Manufacturing processes today aren't what they used to," added Ballew. "Others are replacing quality raw materials with less expensive alternatives, and it's driving quality down across the board. But not us, and that's why we can no longer be silent on these issues."
Besides integrating the new branding components into the site, customers will find necessary product information and literature, along with a strong sense of NeoBrake's Midwestern values and down-to-earth personality. The site is also responsive to adapt to tablet and mobile devices as well. Future plans include adding a dealer search function, product cross-referencing tools and more in-depth information to reinforce the NeoBrake brand.
For more information, visit NeoBrake.com, call 1-888-411-9916, or contact Rick Ballew at rballew@neobrake.com.
About NeoBrake
NeoBrake Systems, Inc. is a leading North American remanufacturer of heavy-duty brakes and formulator of world-class asbestos-free brake drum and air disc brake linings, as well as the marketer of superior-grade, performance-enduring Matrix wheel-end replacement parts and axle hub grease. NeoBrake operates throughout the continental United States, strategically locating warehouse distribution centers in highest volume regions to ensure 2-day deliver. Founded in 1988, NeoBrake is privately owned and headquartered in Oak Creek, Wisconsin—a Milwaukee suburb. For more information, visit www.NeoBrake.com or call 1-888-411-9916. Follow NeoBrake (@RemanUp) on Twitter.
###